This is the first or many chapters to the fanfiction story that I've been working on since the beginning of the year!! Enjoy!!


"Open fire!" barked Colonel Walter Johnson as five ECO-10 rockets detonated against the right side of his ship's hull. Eight Flax drones hovered around his ship, twisting and turning every-which-way the ship did. The Leonov was a state-of-the-art ship and was perfect for defending the EIC's sectors.

He quickly twisted his joysticks and spiraled his Leonov downward. He pressed his thumb onto a red button on his left joystick and felt the ship rumble slightly as a rocket propelled itself from the underbelly of his ship. The rocket curved slightly as it chased his target and shattered the back of the Piranha ship that he chased. The Piranha boosted forward, obviously indicating that it was trying to escape. Walter pressed some buttons to his left and jolted his transmission stick forward. His ship quickly overtook the enemy Piranha. Once his prey was back within range, he pulled both triggers on his joysticks and let loose his deadly laser's wrath upon the unlucky enemy pilot. The tailfins of the Piranha crumbled and tore apart into scraps of burnt metal. The corners of the Colonel's lips lifted as he pressed his rocket button once more and peeled away to avoid the upcoming debris of the combusting ship.

He quickly jumped back into the fray of battling space ships in the center of sector 2-3. Voices of his fellow pilots quickly chattered over his headset!"

"Watch your six, fresh meat!" Captain Connor Ames called out to a new recruit.

"Red leader, what the hell do you think you're doing?" another frantic voice shouted as five Liberator ships flew in a v-formation. Johnson sped towards the squad of liberators as fast as he could with a large array of red, blue, and green lasers shot past his ship. He spiraled to avoid a barrage of hellstorm rockets and checked over his shoulder to see three Nostromos on his tail. He cursed quietly under his breath and turned back around and saw the formation of Liberators had been broken by a BigBoy battlecruiser fighting all five Liberators at a time.

Johnson adjusted his headset's mouthpiece and spoke with a slightly raised voice, "Colonel Johnson to Captain Ames!", he launched his hellstorm rockets at the enemy BigBoy and saw two of the five Liberators burst into flames simultaneously. No answer came over the radio. Frustrated, he shouted, "Ames!!"

"Captain Ames to Colonel Johnson, I read you" crackled a voice over the radio.

"How many ships do you have left in your squad?" Johnson asked frantically and then quickly pulled numerous joysticks and rapidly pressed different buttons in his cockpit.

"Two Nostromos and my BigBoy" Ames responded.

"Great, requesting immediate backup." Johnson said weakly as the enemy BigBoy's attention finally focused on him, clearly shown by the many green lasers being shot at him. He finished off another enemy Nostromo, sped away, and doubled back.
"With all due respect, sir, don't you and your squad all  have the best ship in the galaxy?" Ames asked with no audible sense of urgency.

"I don't have time for this.." Johnson muttered and then shouted into his mouthpiece, " If my squad was still alive, I wouldn't be requesting backup! Get your men over here now! I've got a BigBoy and three Nostromos that need to vanish. Read Team's only got two ships left!"

"Coming to you, ETA: five seconds." Ames responded seriously.

The turrets on the wings of the BigBoy swiveled and fired at Johnson and the two last Liberators.

"This is Red Leader" a woman's voice chimed into the radio among all the other voices. "I'm going to take my last pilot and myself out of here, I can't risk this many lives when there's no hope of victory."

"You're going to stay until we're backed up, Sergeant." Johnson ordered firmly.

Johnson flipped a switch overhead and switched ammunition. He fired more rockets and rained a storm of green lasers on one of the Nostromos. The little beeps of his hellstorm launcher rang out in his cockpit among all the various warnings telling him that his ship hull had suffered critical damage. Red Leader spiraled downward and sunk numerous lasers into the last Nostromo and flew dramatically through it's charred debris and flames.

Johnson tried locking onto the bigboy with his finger already putting pressure onto his trigger when a sudden wall of green lasers slammed into the starboard hull of the BigBoy.Johnson snapped his neck to the side and saw Ames' BigBoy in full battle mode with all four turrets firing at the outmatched opponent. Ames' two Nostromo escorts flew speedily around the BigBoy launching helpful rockets and lasers every now and then.

The enemy BigBoy soon realized the critical damage being dealt to it and quickly retaliated by firing it's hellstorm launcher's best rockets, PLT-3030 rockets, and MCB-50. Both BigBoys were locked in battle, spiriling and trying to gain some sort of advantage over the other to diminish the equity of the battle. All of the remaining Piranhas were nothing but broken and singed ship parts held in space by the low gravity.

"Nostromos, take what's left of Red Team back home." ordered Johnson as he swiftly maneuvered his ship to face the enemy BigBoy. He pulled both triggers after quickly locking onto his oversized enemy. He targeted his green lasers at the weakest areas of the enemy battlecruiser. His rockets caused significant damage to the underbelly of his enemy. A satisfying "beep!" emanated from his console notifying that his hell storm was finally done reloading. He pressed a special button on the palm of the joystick and felt his starfighter jolt as five ECO-10 rockets screamed towards his unlucky enemy and erupted one by one against it's already damaged hull.

Ames cried out in excited victory with the knowledge that the BigBoy wouldn't last much longer. The enemy stopped shooting at ames and just hovered for a split second. Suddenly, all turrets turned to aim at Colonel Johnson. Once turned, they all began firing a barrage of bright white lasers. Johnson panicked and saw even from Ames' cockpit that he was just as shocked himself. Johnson's monitors blared with various warnings; "Shields depleted!", "Ammunition type not recognized!", "Warning!", "Immediate retreat advised!", "Damage Critical!". Johnson felt his ship about to burst into flames when Ames fired a late but helpful storm of five ECO-10 rockets into the enemy which was just enough to blow it to pieces. Johnson's Leonov sat suspended in space as he just stared down at his hands on his joysticks. Ames' voice cracked over the radio "Let's go home old fart…"
very nice!!! whens chapter 2 coming out?? cant wait for more!!
Spam King





Posts

: 61


Join date

: 2015-05-13


Location

: Winnipeg



Active!!





Posts

: 19


Join date

: 2015-05-06



Spam King





Posts

: 61


Join date

: 2015-05-13


Location

: Winnipeg



!!She_Got_Da_Kush!! wrote:dude......
is this a bad "dude......" or a good "dude......"?
Probably Human





Posts

: 4


Join date

: 2015-05-15



_________________
Some think that teachers are the ones who teach, but it is a circle which is never broken.
The teacher teaches the student, and the student the teacher, and as the cycle continues
we learn, adapt, and our curiosity grows inside us, until we pass our curiosity and know-
ledge down...
Super Moderator





Posts

: 27


Join date

: 2015-05-07



_________________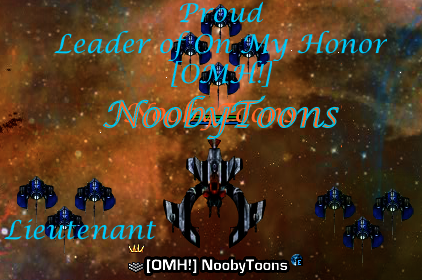 Similar topics
---
Permissions in this forum:
You
cannot
reply to topics in this forum